The Unlimited Massage Experience…
Sensual4U have been providing Erotic Massages in the London area for many years and have built an enviable reputation.
The adult Massage service is just one of our services which see our masseuses visit a number of airports, hotels and private residences. Sensual4U Masseuses are specially trained in the art of the Sensual Massage and they are all stunning with fun personalities and some great talents.
Our Massage Services:
---
Why Us?
Our Sensual4U Erotic & tantria massage is one of a kind, it is very special – the premium of sensual, naked massage from international and local models.
Sensual4U provide "The Erotic Alluring Touch Skills"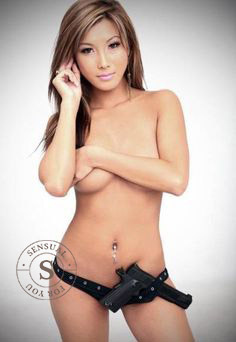 Our beautiful masseuses are trained to provide the best luxury, tantric and Erotic Massages with our intense programme which really guarantees a 'hands on' approach to Erotic Massage in London.
Sensual4U unlimited Massage is great for awakening the deepest senses whilst promoting good health.
What can a Sensual4U massage do for your body and mind?
Touch is the most important of the senses during the Sensual4U Erotic Massage experience and then the most important sense is smell. Both senses provide an evocative and direct links between your mind and your body whilst enjoying a Erotic Massage.
Your body's largest sensory organ is the skin and during your sex massage experience the thousands of receptors within your skin's dermis will begin reacting to external stimuli provided by our stunning model masseuses.  During the luxurious experience provided by your Erotic Massage session you will enjoy amazing pleasure which filters through to your nervous system and brain.
Heart activity is increased and all round well being is promoted for our clients with our special Sensual4U sexy Massage in London.
How will a Sensual4U London Erotic Massage benefit me?
Our massage services is provided at many central London locations. With the gentle naked massage the nervous system is stimulated along with the skin's nerve endings which in turn release endorphins and 'feel good' chemicals.
Not only this, our gentle relaxing massage reduces your natural stress levels, the stress chemicals cortisol and noradrenalin and it lowers blood pressure.
With the more powerful Erotic Massage the masseuse is able to increase your blood circulation, ease knotted and tense muscles and loosen stiff joints.  In the long term, Erotic Massages with Sensual4U can also increase your body's flexibility.
Techniques used by Sensual4U' masseuses include:
Effleurage – this is gentle but firm stroking
Petrissage – muscle tissue is rolled and deeply relaxes the body's muscles
A Sensual4U adult Massage may also include the 'tapotement' method, which means the clapping over muscle areas and fleshy parts of the body.
Sensual4U Masseuses offer a bespoke and professional service when they provide a Adult Sensual massage.
You are steps away from experiencing the most wonderful sensations and exquisite blending of Eastern body moves.  A spiritual experience is guaranteed and one which will eliminate common muscle ailments, headaches and insomnia.
Your beautiful Sensual4U Masseuse will provide you with the best in relaxing London sensual Massage for unprecedented complete satisfaction.